It has been awhile... Too long! Since we posted some Painted Staff Picks. So we want to catch up! We have talked about most of the titles below, but, if you missed a few.... We wanted to catch you up! Here are this week's Painted Staff Picks.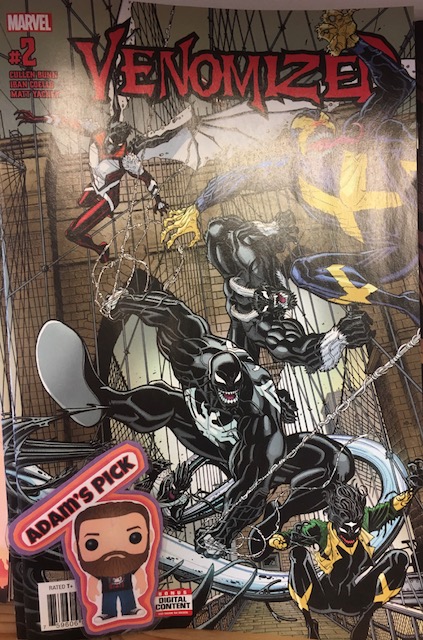 Adam's Pick
Writer: Cullen Bunn
Artist: Iban Coello
Colorist: Matt Yackey
Letterer: VC's Joe Caramagna
Venom and the X-Men have returned from the extraterrestrial adventures of "Poison-X" to find dozens of heroes and villains bonded with Klyntar symbiotes - and none of 'em are happy about it! The grand plans of the Poisons begins to make themselves known...including their designs for Cletus Kasady! And one Avenger might not make it out in one piece!
The Venomized Event has begun! (Well.. It did last month... It is now well underway.) And the entire world is in peril! And it is up to... Venom? To save us! The Symbiotes have taken over and it is only now that we can truly understand their reasons of domination. Can Venom save us all? And what will the consequences be?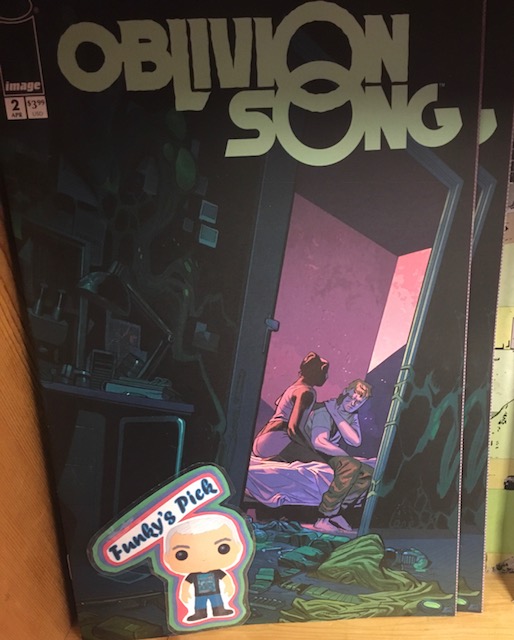 Funky's Pick
Writer: Robert Kirman
Artist: Lorenzo de Felici
Colorist: Annalisa Leoni
Nathan's obsession with Oblivion has put a strain on every aspect of his life. His love for Heather is really put to the test now that he's closer than he's ever been to finding what he's truly looking for.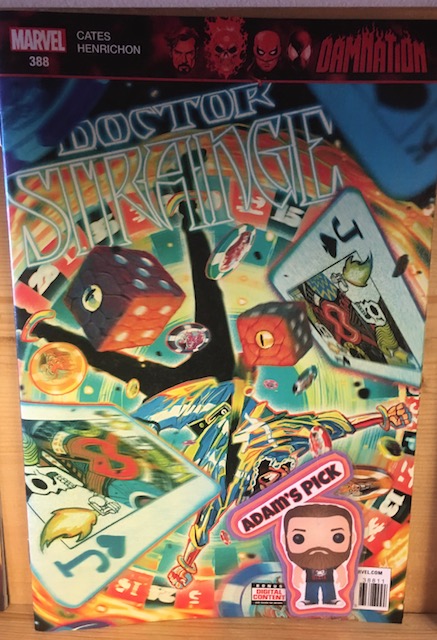 Adam's Pick
Writer: Dinny Cates
Artist: Niko Henrichon
Colorist: Laurent Grossat
Letterer: VC's Cory Petit
Doctor Strange has tried playing it straight and he's tried cheating - is the only way to win Mephisto's game not to play? While he tries to check out of the Hotel Inferno, Wong and the Midnight Sons try to break in! With the souls of the living and the dead on the line, is the Sorcerer Supreme willing to follow his former assistant's lead?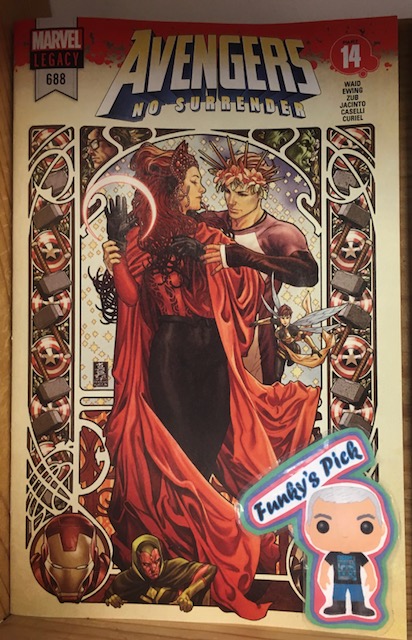 Avengers: No Surrender #14 (Legacy #688)
Funky's Pick
Writers: Mark Waid, El Ewing & Jim Zub
Artists: Kim Jacinto & Stefano Caselli
Colorist: David Curiel
Letterer: VC's Cory Petit
THE AVENGERS WEEKLY EPIC CONTINUES! As the final battle for Earth begins, one Avenger will sacrifice everything to give his teammates a fighting chance.
You know these books. And so many others! If you haven't yet come in to pick up these titles... COME IN! See us! Talk to us about these and so many others! And... If you REALLY love these books, we have a subscription service. Never miss an issue! Come by the store today.