You still have time! Come by and grab some great Christmas presents and stocking stuffers! To help out.. Let's talk some Staff Picks.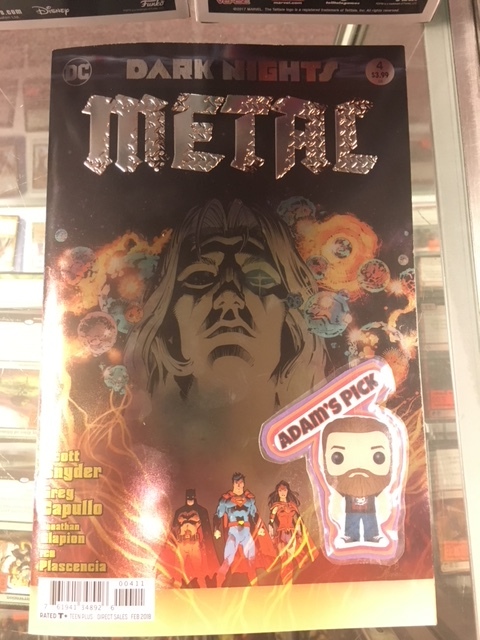 Dark Nights: Metal #4 (of 6)
Adam's Pick
The Justice League has been broken and scattered to the far corners of the DCU, each member forced to face their worst fears alone...and the fears are winning. When an unlikely ally reveals a glimmer of hope, they must seize their chance, or risk their window of opportunity closing for good!
You REALLY need to be reading Dark Nights: Metal from Scott Snyder and Greg Capullo. Not just because their DC Comics New 52 Batman run was A-MAZ-ING. But because Metal is one of the most Rockin' Universe Comic Events in a very long time. The League is fighting against the darkness and we get to witness the mighty and the terrifying. If you have not yet, come in now! Today! The Dark Nights: Metal mini-series is a perfect stocking stuffer!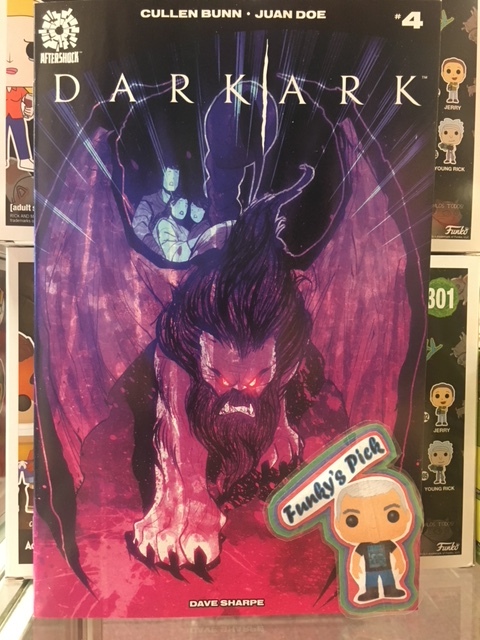 Funky's Pick
Shrae's Ark is in turmoil. What more would you expect upon a vessel populated by the worst monsters in all of creation. Now, however, the Ark has attracted the attention of powerful forces-vengeful angelic forces serving the will of the Lord. From writer Cullen Bunn (X-Men Blue, The Deadpool Killogy) and artist Juan Doe (World Reader) comes a sinister tale of biblical proportions that HAD to be told at AfterShock Comics.
There is always the fight of good versus evil. Especially in the stories of the Bible. While Noah carried two of each animal in his ark, what happened to the creatures of the night? Those whom deserved to survive. Who did as their masters commanded. Well... For all that is like... There is a darkness. And sorcerer, Shrae, helmed the darkness during the great flood. But with so much dark and evil constricted in one place, good could not possibly happen.
Bunn and Does' Dark Ark has been a wild ride since its inception. If you haven't read it yet. Come by. Cause you need this book!
We have these and so many more wonderful Staff choices! Come by and let us help you finish off your Holiday Shopping!